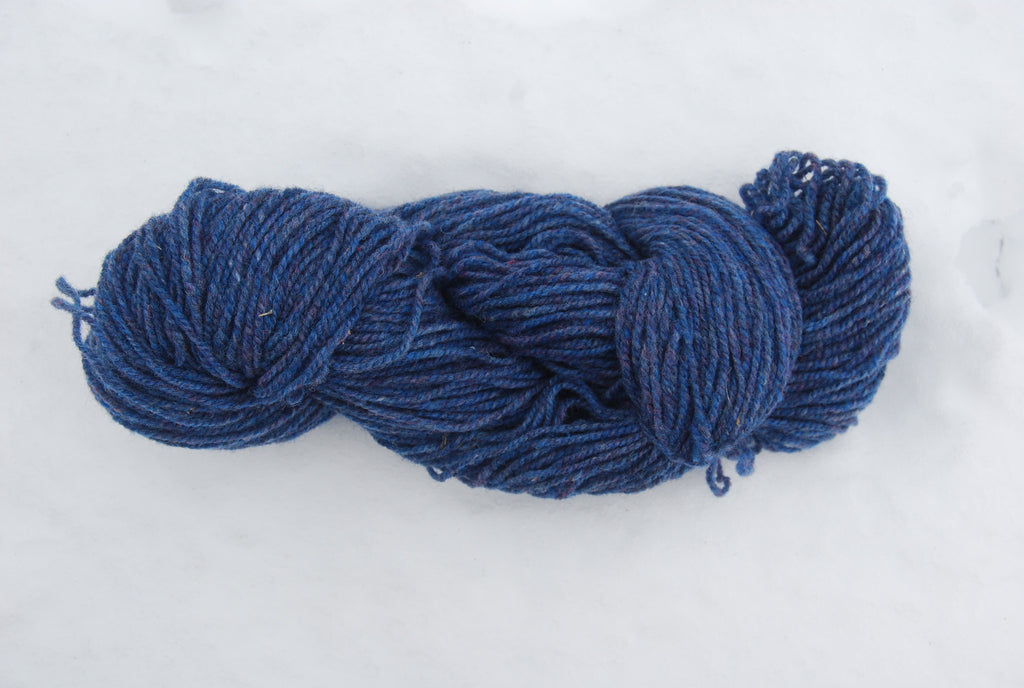 Quoddy Blue 2 Ply Cottage Craft 100% Wool
A Grace Helen Mowat original, Quoddy Blue was created to reflect the colour of the Maine coast as it appears from St. Andrews by-the-Sea. The colour tone is along the lines of a royal blue, with rich heathery flecks of various colours.
 4 oz./113 gram/272 yd skeins of Cottage Craft 100% wool. One skein will make a hat, eight skeins for an adult large sweater.